1,The Way Back (Extended Mix),Wassu (@wassumusic, @quantumfeelsmusic)
2,Synchronize,Despawn (@despawnmusic, @libertasmusic)
3,Kuya (Extended Mix),Wassu (@wassumusic, @quantumfeelsmusic)
4,Temper (Original Mix),Oliver & Tom (@oliverandtom, @deepdownelectronicmusic)
5,Midnight Mirage,Madman J (@madman_j_, @libertasmusic)
6,The Otherside (Weird Sounding Dude Remix),HAUMS (@weirdsoundingdude_, @haumsmusic, @@quantumfeelsmusic)
7,Kali Mist (Dark Soul Project Remix "Ethereal Dream") (Dark Soul Project Remix "Ethereal Dream"),Gandini (@gandinimusic)
8,Blacklight (Eric Lune Remix),Sam Hopgood (@ericlunemusic, @sam_hopgood_music, @ugenius.music)
9,Rainchecks In Montreal (Roy Rosenfeld Remix),Guy Gerber (@royrosenfeld_ofc, @guygerber)
10,Satellite Story (Extended Mix),Philink (@philink.music, @libertasmusic)
Tracklist of Episode 2 – 25/11/2023 by St.Ego:
01. Joseph Kaz – Another Love [Where The Shadow Ends]
02. VegaZ SL, IshaN D – The Sundering Sea (Max Effe Extended Remix) [SkyTop]
03. Stendahl – Legacy [Rewoven]
04. Juani Bria – Roots [RYNTH]
05. Pepe Rubino – Close Your Eyes (Kazko Remix) [90watts]
06. Kasper Koman & Shai T – Good People [Lost Miracle]
07. Alex Spite – Revival [Alex Spite Records]
08. Emi CA, Facucio – Moofa [The Purr]
09. Melaniya, Nastya Mamita – Sinee Nebo (Ranta Dub Remix) [Journey of the Soul]
10. Paul Hazendonk – Just Breathe feat. Alice Rose (Kyotto Club Remix) [Manual Music]
11. Lenz (DE) – Two Sisters (St.Ego Remix) [Personal Belongings]
---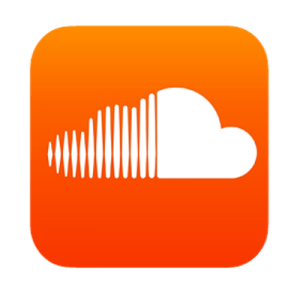 Missed this show? No worries! Check our website for archived shows here
---
St.Ego has come a short way since his debut as an organic house music producer. In just one year he has released nearly 100 tracks on well-known labels. His unique style combining melodic rhythms has won him acclaim from fans and industry experts alike.
St.Ego grew up in St. Petersburg, he has always been attracted by electronic music and its ability to create a unique atmosphere. After experimenting with different genres, he found his niche in the Organic House scene, but also continues to compose Chill out and Ambient music. Thanks to his passion for music and production talent, he quickly gained recognition and earned the respect of his industry peers.
St.Ego's tracks are known for their complex melodies, deep pulsating basslines and organic sounds that transport the listener into a new world.
Talking about his music, St.Ego said: "I believe that music should evoke emotions and create a connection with the listener. With my tracks, I strive to create a unique experience and take the listener on a journey through sound."
With his growing popularity and impressive discography, St.Ego intends to take the world of organic house music to new heights. Keep an eye out for his upcoming releases as he continues to push the boundaries of electronic dance music.
Tracklist of Episode 1 – 11/11/2023 by Shaun Strudwick:
01. Nicolas Giordano – Antagonist (Original Mix)[DP-6 Records]
02. Alto Astral – Enchanted (Original Mix)[Sound Avenue]
03. Runik ft. Mati – Mirage (Juan Ibanez Remix)[SLC-6 Music]
04. Daniel Testas – Bending Light (Original Mix)[3rd Avenue]
05.Redspace – Unknown Planet (Paul Hamilton Remix)[Digital Emotions]
06.Bemannte & Bruder – Beyond Infinity(Analog Jungs Remix) [Clubsonica Records]
07. Jiminy Hop – Levera (GMJ & Matter Remix) [Meanwhile]
08. Marksman & Exoco – Gyara (Mind Of Us Remix)[Saturo Sounds]
09. Julian Nates – Ground Control (Extended Mix)[The Soundgarden]
---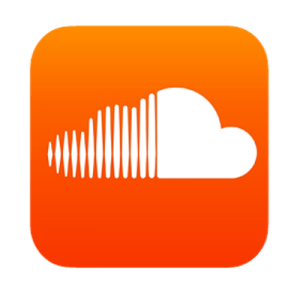 Missed this show? No worries! You can still listen it here
---
Shaun has been in love with progressive house music since the early 1990s. Having taken some time off during the 2000s to raise his family Shaun has since re-ignited his passion for hypnotic rhythms and enchanting melodies. In 2016 Shaun began curating his own deep progressive radio show called "Quarks & Quaaludes – an Epic House Journey" to showcase the music that he loves: deep melodic progressive vibes that move the mind, body, and soul. The radio show has provided an amazing opportunity to connect with like-minded up and coming artists in the industry – and has featured many top talents who have since gone on to achieve even greater heights.
———————————————————————————————————-
Q&Q airs exclusively on Saturo Sounds Radio every 4th Saturday of the month at 9PM UK
4PM NYC 1PM LA – www.saturosounds.com
Q&Q – Instagram – https://instagram.com/quarksandquaaludes_official
Q&Q SC – https://soundcloud.com/quarksandquaaludes
Shaun's passion & dedication to developing Saturo Sounds Radio as A&R Manager has seen the station go from strength to strength in recent years – with the acquisition of many global artists alongside up and coming DJs & Producers.
Since February 2021 an incredible new chapter began with his "Synthetic Dreams" show for the legendary Proton Radio – every 1st Monday of the month at  7AM EST  12PM GMT –www.protonradio.com
Showcasing his deep melodic space flight style to transport the listener into a dreamstate
In October 2021 Shaun cemented his standing within the Proton Radio community when he was invited to join the Proton Radio #Curator mix series for Spotify & Apple Music!
Spotify artist – open.spotify.com/artist/6x7MGKhQ4axed0rd9qJVIn?si=zVesgu61Rd64NIJGjFGGIQ
The mix series "Nebulae Emissions" is aired every quarter – premiering on Spotify before airing on Saturo Sounds later in the month and then being added to his Soundcloud page.
Last but not least – in July 2023 Shaun began a radio residency for Organic Deep House Radio – focussing more on organic sounds.
"Deep Dive Sequence" airs every 1st Saturday of the month at 10PM UK – www.organicdeephouseradio.com
Be sure to follow Shaun as he continues proclaim his passion and commitment to our beloved scene.
Instagram – https://instagram.com/shaunstrudwick_deepmelodic
Soundcloud – https://soundcloud.com/shaunstrudwick
Stae – Telemenet (Original Mix
Che Jose, Jodie Knight – Freedom feat. Jodie Knight (Mass Digital Remix)
Wisso – New Horizon (Original Mix)
Alberto Hernandez (MX) – Thinking About You (Original Mix)
Sistersweet, Orchid Kid – Dance Swallow (Max Effe Extended Rethinking)
Libere – You and I Were Lost (Original Mix)
Bodai – Brave (Original Mix)
Eryc Karezza – Bird Of Mud (Extended Mix)
Gorje Hewek, Dulus – Earth (Original Mix)
Hernan Cattaneo, Gorje Hewek, Dulus – Kaleidoscope (Original Mix)
1.Nikolai Vraza – Karliza https://www.instagram.com/nikolai.vraza/#
2.Michael Ius – Pinch Me https://www.instagram.com/michael.ius.techno/#
3.Bürt – Grim Grooves https://www.instagram.com/burt.__/#
4.VIVEZ -Summary (VILLA Remix) https://www.instagram.com/vivez.alp/#
5.Symbolism – Riva https://www.instagram.com/symbolsaroundu/#
6.Sol Caballero -loop2 https://www.instagram.com/_solcaballero_/#
7.Swarzgut- Drive https://www.instagram.com/schwarzgut/#
8. Jannik Aßfalg -Right (Mirror Of Confession )https://www.instagram.com/jannik.assfalg/#
9.Montague – Aquatica https://www.instagram.com/lucafromspain/#
10.Waldymoto – Lost And Found (Juri Heidemann Remix) https://www.instagram.com/waldymoto/#
11.Hinert – Koala Attitudes https://www.instagram.com/hinert.wav/#
12.Human Experiments – Circumvent https://www.instagram.com/humanxpr/#
13.Seigg – Secondary Options [Eternal Damnation] https://www.instagram.com/seigg_/#
14.Denø – 4AM Warning https://www.instagram.com/deno__gz/#
15.Alec Dienaar & STIPP – To The Devil https://www.instagram.com/alecdienaar/#
https://www.instagram.com/stipp____/#
16.JXXXO – No Hay Explicaciones https://www.instagram.com/j_x_x_x_o_/#
17.Alec Dienaar & STIPP – Come Back https://www.instagram.com/alecdienaar/#
https://www.instagram.com/stipp____/#
18.Morgenstern – Big Neck https://www.instagram.com/morgenstern/#
TRACKLIST:
1,A Signal From My Side (Original Mix),3Kilo
2,Mature Simplicity (Original Mix),Simon Vuarambon
3,Twilight (Original Mix),James Harcourt
4,Rainbow (Original Mix),Dre Guazzelli, Drelirium
5,Reedmov (Federico Monachesi Remix),Fabricio Gutiérrez
6,Oromu [Urban Life Music],Luciano Pelliza
7,Waterfalls and Us (Gai Barone Remix),Radieux
8,Everything Nice This Morning (Volen Sentir Rerubed Dub),DJ Zombi
9,Third Eye (Original Mix),Salas (CR)
10,Futura (Dowden Remix),Analog Jungs
11,Mad Bells (Extended Mix),Jamie Stevens
Tracklist Dark Whispers Episode 02
01 Trembling (Luigi Tozzi Remix) – @mercy_cph (Pursuit)
02 Taris (Mary Yuzovskaya Remix) – @mtrl_io (Fur:ther Sessions)
03 Reboot (Recondite´s Isolation Remix) – @solee.music (Future Romance)
04 Cirklon Bells (Edit Select Remix) – @slam_djs (!K7 Records)
05 The Radiant City – @artefaktofficial (Deep Sound Channel)
06 Surreal Restaurant – @_architectural_ (Ellum Audio)
07 When the Sun sets (Claudio PRC Remix) – @nurjaberbeirut (OSF)
08 Limbic Friction (Bionyc Remix) – @anomalimusicbr (Fur:ther Sessions)
09 Hyperion – @foreign_material_music (Circular Limited)
10 Ritual – @etappkyle (Ostgut Ton)
11 Invisible Landscape – @95.fahrenheit (95 FAHRENHEIT)
12 Percoso – @roberto_inherent (Circular Limited)
TRACKLIST
Galestian – L'Amour (Alex O'Rion Remix)[Manual Music]
Eelke Kleijn – The Calling [DAYS like NIGHTS]
Aetius Boutefoy – Metaleda feat. No_mad (Joep Mencke Remix)[WAYU Records]
Ewan Rill – Faolit [Clinique Recordings]
Joy Wellboy – Before the Sunrise (Dixon Remix)[Bpitch Control]
GMJ & Matter – Atunga (Original Mix)[Sudbeat Music]
BRIAN DE SANTIS – Sara (Lila Rose (UY) Remix)[Sounds and Frequencies Recordings]
Kamilo Sanclemente, Dabeat – Lonely Space (Alex O'Rion Remix)[Plaisirs Sonores Records]
The Advocate ft DenDer Orchestra – Hero's Song (War Edit) [Skybar Records]
Fuenka – Power (Extended Mix)[UV Noir]
Romain Garcia – Lights (Extended Mix)[Anjunadeep]
Plankton – Condor (Niereich remix)-Tellerkind
Burden – Feast Of Fools-Planet Rhythm
Border One-Transmute-@Vault Sessions Collective
Skov Bowden-42x@Truncate
Franz Jäger – Kontrollerad Dominans -vault Sessions Collective
Marco Faraone-Dangerous (Extended Mix)-Drumcode
Maccari – Orbital Mechanics- Duplicity
Mython & Morgenstern – Görlitzer Groove (Original Mix)-Out Rage Records
Mython-Die Unverstandenen-Out Rage Records
JSPRV – Red Lights -Vault Sessions Collective
Manni Dee-Cameron On A Guillotine-Leyla
Lewis Fautzi – Tension-Soma records
Chontane – Laurel-ANTIDOTE
Beau Didier – Gas Lighting -Beau Didier
Beau Didier – Take 4 (Edvvin Remix)-Beau Didier
Mark Broom Tribe Vibes (Gene Richards Jr Remix)-KD Raw
Mark Broom, DJ Love – Ackney Mate-KD Raw
TALISMANN – MATAM- TALISMAN
01 Ashes of Korr (Dycide Remix) – MTRL @mtrl_io (IO records)
02  Altare – Svarog @svarog_ua (Informa Records)
03 Axon (Luigi Tozzi Remix) – SOEL  @soel_music (Oracolo Records)
04 Inlamint – Na Nich @nanich_sunchase (Delsin Records)
05 District X17 – Alexskyspirit @alexskyspirit (Quartz Rec)
06 Les Planes – Deepbass, Ness @deepbasslive (Dynamic Reflection)
07 Nekton – Claudio PRC @claudioprc (Delsin Records)
08 Habalmas ft Dycide (MTRL revisit) – Epsilon, Dycide, MTRL (IO records)
09 Spice fields – MTRL @mtrl_io (IO records)
10 Atmosfeel – Paul Unkel @paulunkelmusic (iboga Records)
11 Hell Frequencies (Mr Red remix) – Cristian Martin (plazma records)
12 Quantum – Etapp Kyle @etappkyle (Ostgut Ton)