Tracklist of Episode 1 – 11/11/2023 by Shaun Strudwick:
01. Nicolas Giordano – Antagonist (Original Mix)[DP-6 Records]
02. Alto Astral – Enchanted (Original Mix)[Sound Avenue]
03. Runik ft. Mati – Mirage (Juan Ibanez Remix)[SLC-6 Music]
04. Daniel Testas – Bending Light (Original Mix)[3rd Avenue]
05.Redspace – Unknown Planet (Paul Hamilton Remix)[Digital Emotions]
06.Bemannte & Bruder – Beyond Infinity(Analog Jungs Remix) [Clubsonica Records]
07. Jiminy Hop – Levera (GMJ & Matter Remix) [Meanwhile]
08. Marksman & Exoco – Gyara (Mind Of Us Remix)[Saturo Sounds]
09. Julian Nates – Ground Control (Extended Mix)[The Soundgarden]
---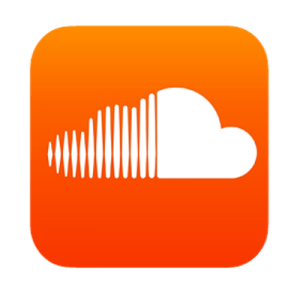 Missed this show? No worries! You can still listen it here
---
Shaun has been in love with progressive house music since the early 1990s. Having taken some time off during the 2000s to raise his family Shaun has since re-ignited his passion for hypnotic rhythms and enchanting melodies. In 2016 Shaun began curating his own deep progressive radio show called "Quarks & Quaaludes – an Epic House Journey" to showcase the music that he loves: deep melodic progressive vibes that move the mind, body, and soul. The radio show has provided an amazing opportunity to connect with like-minded up and coming artists in the industry – and has featured many top talents who have since gone on to achieve even greater heights.
———————————————————————————————————-
Q&Q airs exclusively on Saturo Sounds Radio every 4th Saturday of the month at 9PM UK
4PM NYC 1PM LA – www.saturosounds.com
Q&Q – Instagram – https://instagram.com/quarksandquaaludes_official
Q&Q SC – https://soundcloud.com/quarksandquaaludes
Shaun's passion & dedication to developing Saturo Sounds Radio as A&R Manager has seen the station go from strength to strength in recent years – with the acquisition of many global artists alongside up and coming DJs & Producers.
Since February 2021 an incredible new chapter began with his "Synthetic Dreams" show for the legendary Proton Radio – every 1st Monday of the month at  7AM EST  12PM GMT –www.protonradio.com
Showcasing his deep melodic space flight style to transport the listener into a dreamstate
In October 2021 Shaun cemented his standing within the Proton Radio community when he was invited to join the Proton Radio #Curator mix series for Spotify & Apple Music!
Spotify artist – open.spotify.com/artist/6x7MGKhQ4axed0rd9qJVIn?si=zVesgu61Rd64NIJGjFGGIQ
The mix series "Nebulae Emissions" is aired every quarter – premiering on Spotify before airing on Saturo Sounds later in the month and then being added to his Soundcloud page.
Last but not least – in July 2023 Shaun began a radio residency for Organic Deep House Radio – focussing more on organic sounds.
"Deep Dive Sequence" airs every 1st Saturday of the month at 10PM UK – www.organicdeephouseradio.com
Be sure to follow Shaun as he continues proclaim his passion and commitment to our beloved scene.
Instagram – https://instagram.com/shaunstrudwick_deepmelodic
Soundcloud – https://soundcloud.com/shaunstrudwick