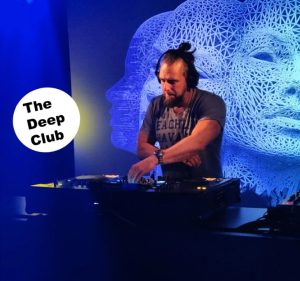 Show Times
Timezone
:
CET
[UTC+1]
About the Show
The Deep Club' radio show takes you on a journey through the deep immersive and progressive house. DJ Lbert and a rotating cast of talented guest DJs showcase the latest and greatest in the world of dance music. The mixes are carefully crafted to take you on a journey through sound, with each track building upon the last to create a sonic narrative that will transport you to another world.
Whether you're a seasoned clubgoer or a casual listener, 'The Deep Club' is dedicated to bringing you the freshest and most cutting-edge deep, hypnotic and progressive house expertly curated mixes.
So, tune in and get ready to dive into the deep end of the underground house and dance music. 'The Deep Club' delivers a sonic adventure that you won't forget.
Angelov – Invedi, Dark Matter (ISR)- Unbroken, Alphadog – Secret Window, Anton Dodger & Efim Kerbut -Gorgon (Extended Mix), Arm In Arm – Hunger For Your Vibe, Melody Stranger & Sean & Dee – Apollo (Extended Mix), Amare – Equus (VBROTH Remix), Daniele Di Martino – Naos, Giorgia Angiuli – Copenhagen (GusGus Remix), Juliane Wol […]
[…]
Mike Koglin – The Silence (GMJ & Matter remix), Alex O'Rion – Rift, Nicolas Leonelli & Sebastian Haas – Lost in Time, Rick Pier O'Neil & Paul Hamilton – Heaven's Gate (Andrea Cassino remix), Daniel Portman – Pheromone, HunterGame & Hollt – Closure, Narah – Sins 8.Aaron Suiss & Peled – Showe Me Now, Taylan […]
[…]