MASTERS @ WORK
Libertas Music Radio invites genre masters for a showcase set.
Every show will be a treat for all dance music adepts and a real honour for us hosting the artist at our station.
Enjoy the show! And any suggestions from our listeners for an artist you like to hear performing on our station is welcome, so be in touch!
For upcoming artist names follow our socials subscribe to our newsletter and be sure to not miss out these specials!
Introducing "Dark Whispers" – a Hypnotic and Atmospheric Techno radio show that delves deep into the
immersive world of electronic soundscapes.
Hosted by 95 Fahrenheit, "Dark Whispers" invites you to a sonic journey like no other. Let yourself be guided on a
voyage into the heart of hypnotic rhythms and ambient textures, where every track is a carefully chosen step
into the abyss of mesmerizing beats and atmospheric grooves.
Tune in and lose yourself in an alternate dimension of electronic music.
New episode every last Saturday of the month
Tune in to "Conclusion's Hypnotic Groovelab" every Saturday from 10.00 PM to 11.00 PM for an electrifying hour of mind-bending beats and pulsating rhythms. Join DJ Conclusion as he weaves together a mesmerizing tapestry of hypnotic techno tracks, transporting you to a realm where time stands still and the music takes control. Immerse yourself in a sonic adventure that will captivate your senses and leave you craving for more. Get ready to surrender to the irresistible allure of Conclusion, where the conclusion is just the beginning of an unforgettable musical odyssey.
Get ready to embark on a journey through the ethereal soundscapes of Melodic Techno and Progressive House with Swanborn's Melodic Visions. Every Saturday evening, immerse yourself in the lush melodic beats and captivating rhythms curated by DJ Swanborn. From the hypnotic melodies to the driving basslines, this show is a sonic adventure that will take you to new heights. Experience the ultimate fusion of Melodic Techno and Progressive House as Swanborn showcases his unique sound and musical vision. Tune in and let your imagination run wild with Swanborn's Melodic Visions.
After her first club techno experience in 2015 Sanne was hooked to EDM immediatly. From that moment on she started listening as much music as possible. Inspired by DJ's as Adam Beyer, John Kashan, Amelie Lens, Worakls, Alex O'Rion, Guy J, Eelke Kleijn, Maksim Dark and many more she found her own favorite sounds. Her style can be described as Deep Dark Techno, but never without melodies. She is also not afraid to get out of her comfort zone making a progressive mix. Sanne S played at various venues and events like: RLGC, Panama Amsterdam, Club NL, IJland, Faralda Crane Hotel and many more.
---
Connect to SanneS:
Facebook
Insta
Mixcloud
Youtube
---
Missed a show? No worries! Click on the icon to discover SanneS archived shows!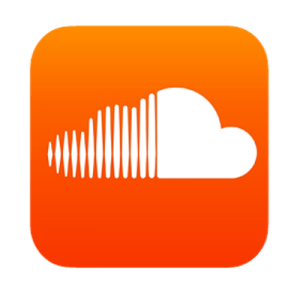 The Deep Club' radio show takes you on a journey through the deep immersive and progressive house. DJ Lbert and a rotating cast of talented guest DJs showcase the latest and greatest in the world of dance music. The mixes are carefully crafted to take you on a journey through sound, with each track building upon the last to create a sonic narrative that will transport you to another world.
Whether you're a seasoned clubgoer or a casual listener, 'The Deep Club' is dedicated to bringing you the freshest and most cutting-edge deep, hypnotic and progressive house expertly curated mixes.
So, tune in and get ready to dive into the deep end of the underground house and dance music. 'The Deep Club' delivers a sonic adventure that you won't forget.
Jockkie (real name: Jock) is a producer, DJ & digital artist coming from Rotterdam, the Netherlands.
Jockkie is always optimistic, down to earth, and out of the box thinking. He can be wild and stormy, but also peaceful and calm in the eye of the storm, like his personality, productions, and style.
Born in 1986, Jockkie has grown up with Suriname root music, Jazz, RnB, and other electronic music. He has closely been involved in the growing music culture by working at some clubs in Rotterdam and doing some b2b's gigs in his youth.
Jockkie found his love for music back in the melodic techno and started a weekly mixtape, called Chimére radio show, on his SoundCloud & Inprogressradio. His mission with the radio show is to close the gap between upcoming talents and well-known artists in the melodic techno scene.
Since then his name is growing and being respected because he is trying to take everyone on his journey. Next to being part of the DHA community, he is also working on his concept:
PROJECT: Chimère
Embark on a journey through the depths of the underground electronic music scene with Madman J's 'Underground Universe'! Tune in to discover a universe of cutting-edge techno, deep house, and experimental beats. Explore the limits of underground music and let Madman J guide you through a universe of hypnotic rhythms and ethereal sounds. Join the underground society of electronic music lovers and experience the pulse of the underground scene like never before. Don't miss a beat, tune in to 'Underground Universe with Madman J' every month!
"The Libere Lounge" is a weekly radio show hosted by DJ Libere, featuring a blend of progressive house, organic house, and downtempo music. Each episode takes listeners on a journey through different soundscapes, weaving together atmospheric textures, pulsing rhythms, and emotive melodies to create a relaxing and immersive listening experience. Whether you're winding down after a long day, getting ready for a night out, or simply looking for some good vibes, "The Libere Lounge" has you covered. So sit back, relax, and let the music transport you to a world of lush soundscapes and infectious rhythms.