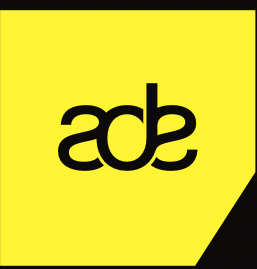 After the @amsterdamdanceevent smoke has dissolved, we are getting back to normal. So now it's time to thank everybody that worked on our first ADE label showcase!
Never expected to receive so much energy in setting up this label(s) (Don't forget our excellent Techno producers that drive Libertas Raw! (https://open.spotify.com/playlist/5neygu8qHfFGhu5Mx7l6IJ))
Thanks everybody that joined our showcase!
and dj's
@stx_syntax, @garance_music, @kamadev_ofc, @kindofonemusic, @intaktogene, @till.antonio, @michaelritter030, @liberemusic, @djthaliamusic and @jaap.ligthart
and
@amsterdamdanceevent For another unforgettable episode.

@50hertz.experiences For giving us the opportunity and setting up the venue! Highly appreciated!

@greybarhotel For sharing your experiences, artists and for your cooperation. Had a blast!

@deep.tales.ofc For all the magnificent artwork you created and fine artists! Was great working with you

@jaap.ligthart For wanting to play with us and performing a great set! (I now know my next item on my bucket list)

@gijseggink For designing and executing our social campaign! Learned a lot!

@ricknederstigt For all the beautiful and artistic photos of the event! (I will post photo's the coming days!)
and
@kamadev_ofc For getting to know you and have nice conversations!
@darinepsilon For meeting you -again- 😀

@jockkie and @dj_tgray For showing up!

@theyardwoman For the meeting
and special thanks to
@madman_j_ for helping setting up this magnificent label! Apart from all the beautiful musical productions you made, without your effort this label would not have been were we are now!

@cidincmastering For mastering all our tracks
and -of course!- All producers that have joined us in the past 2 years and gave us their trust by releasing with us! So happy to have you, and enjoying your productions!
@stx_syntax, @paulmccanproductions, despawn, @swanhasborn, @noise88music, birch(UK), @mike_zoran, dannyv, @liberemusic, mste, @magopusanne, @thejohnalfa and @mysticallfever.